Chiropractic care is among the most ancient methods of healthcare which is still in use today. It's been around for centuries, and though it's weathered its fair share of misinformation and doubt, it's overall a very highly respected branch of the health sciences. Over the past century, it's been increasingly proven to be scientifically beneficial as an effective and holistic approach to healthcare.
Chiropractic has never stopped advancing its methodology and philosophy, and this practice continues to this day. At Awaken Chiropractic, we are pleased to offer this brief history of chiropractic care and all of the benefits it can offer to our local Gainesville community.
History of Chiropractic Care as a Science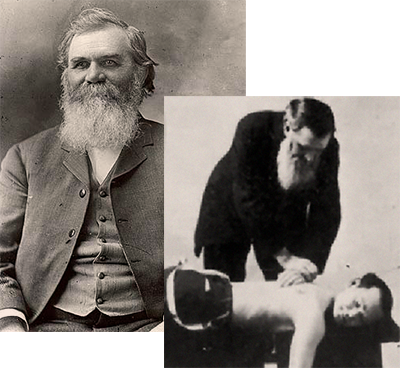 Though chiropractic has been around for centuries, it arguably took a massive leap forward in the year 1895. The first person to define vertebral subluxation (spinal misalignment) in a purely scientific sense was Dr. D.D. Palmer. Dr. Palmer was also the first to diagnose a patient with this condition and to give them a chiropractic adjustment. He recognized the pressure on the nerves that the misalignment was causing and understood its effect on bodily functions.
Over the following decades, his son and daughter-in-law continued his studies, and this eventually resulted in the establishment of the Palmer School of Chiropractic. The Palmer School became a leading research institute on the science of chiropractic as well as the holistic, whole-body healthcare approach it represents.
The Advancement of Chiropractic Services
Since the establishment of the Palmer School, other chiropractic colleges have sprung up all over the world, each advancing the science in their own way. Each teaches the latest methods, approaches and philosophies, as well as training in the latest technologies to identify and address subluxations of the spine.
Since that time, chiropractic care has grown by leaps and bounds, with new advancements being made every year. Countless people have experienced first-hand the benefits this branch of healthcare has to offer.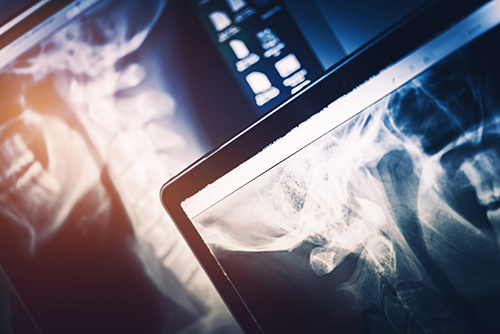 Advantages of Chiropractic Adjustments
Countless advantages to chiropractic adjustments have been identified, which can apply to everyone who seeks this approach to health and well-being. It doesn't matter what your age or health status is, you can benefit from this holistic, non-invasive, drug-free, science-backed, and neurologically-based approach to whole body health.
Not only will your chiropractor help you achieve a level of relief from discomfort and pain, you'll improve strength, flexibility, and posture, and you'll have better overall resistance to illness. If you're suffering from any of the following ailments, don't hesitate to contact Awaken Chiropractic in Gainesville for more information and help:
Posture or balance problems

Range of motion and mobility problems
Repetitive motion conditions

Mood swings or depression

Low energy levels or fatigue

Decreased strength or lack of feeling in extremities

Other illness and disorders
Schedule a Consultation
You don't have to live with these or any other issues caused by spinal misalignment.
The history of chiropractic shows that there is a non-invasive, drug-free potential answer, and that is chiropractic adjustment and care. You can live a pain-free and healthy life with the help of Dr. Shane, Dr. Brittany, and Awaken Chiropractic. Our staff is dedicated to helping you achieve the health and happiness you deserve and to enhancing the health and wellness of everyone in Gainesville.
From dealing with chronic pain to helping you with the best preventative care, we're ready to get you well once more. Contact us today to schedule an appointment and checkup to get on the road to health and wellness.